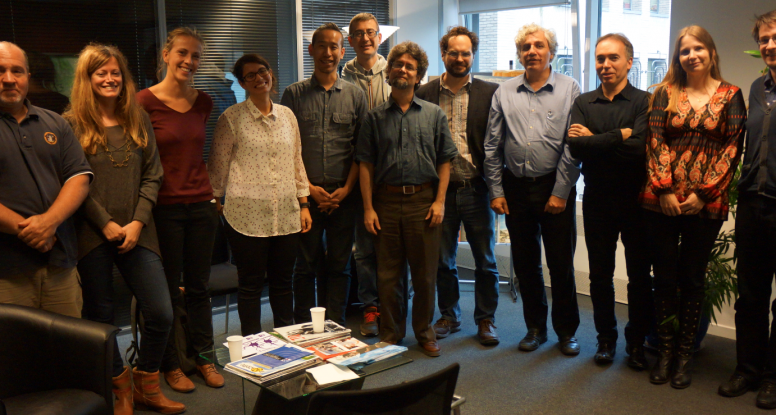 5th consortium meeting: towards the second year of activities
On October 7-8, 2014, the fifth CATALYST consortium meeting took place in Brussels, respectively at the the iMinds and the Provence-Alpes-Côte d'Azur Representation Office premises. Fifteen representatives from the 8 partners institutions participated in this meeting, which marked important milestones in the development of the project.
Over the two-days, a large space has been reserved for partners to present the status and progress of their work since the last official gathering held right after the first project event. It was a key and necessary opportunity to clarify open actions, discuss current issues and plan for the year ahead.
More specifically, after 12 months of activities, the project is now entering its second phase, closing the first round of community tesbeds and thus opening the way for technical partners to readjust and adapt their tools according to the feedback received from the communities themselves. Through the mutual agreement of the project's way forward, CATALYST is now well settled to enter the second period of activities.
More information to come! So, stay connected or subscribe to our forthcoming newsletter for additional insights