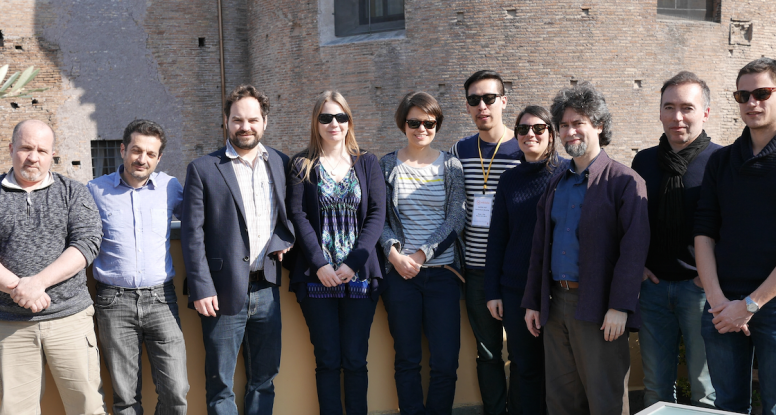 6th CATALYST consortium meeting
On March 12-13, 2015, the sixth CATALYST consortium meeting took place in Rome at the Hotel Capo d'Africa. The meeting was preceded by the Masters of Network 3 hackathon (March 10-11) organized by Wikitalia (member of CATALYST), which saw the participation of most of the project partners. A great overview of the outcomes is available on Edgeryders' (one of CATALYST open-call winner) website and on Twitter using the hashtag #MoN3.
Thirteen people representing the seven partners were present at this two-day consortium gathering where all major topics were discussed from administrative management of the project to technical issues through outreach activities. Since the last consortium meeting, which was held in October 2014, the testbeds with the open-call winners (Edgeryders, Ahoka, OuiShare, the University of Naples, CHEST, Autoconsulta Ciudadana, Loomio and the OECD) have started. This meeting was a great opportunity to present where each test is standing and to get all partners' collective help to solve potential issues or adapt tools according to communities' feedback.
Only six months are left before the end of CATALYST and the project has to be considered in its final phase. This meeting was thus a key moment to adjust technical and conceptual details in order to deliver in September 2015 the project's open-source ecosystem of tools and a set of lessons learned.
Final results of CATALYST will be presented at CAPS2015 (July 7-8, 2015) but you can subscribe to our newsletter in order not to miss any milestone of the project. Stay tuned!