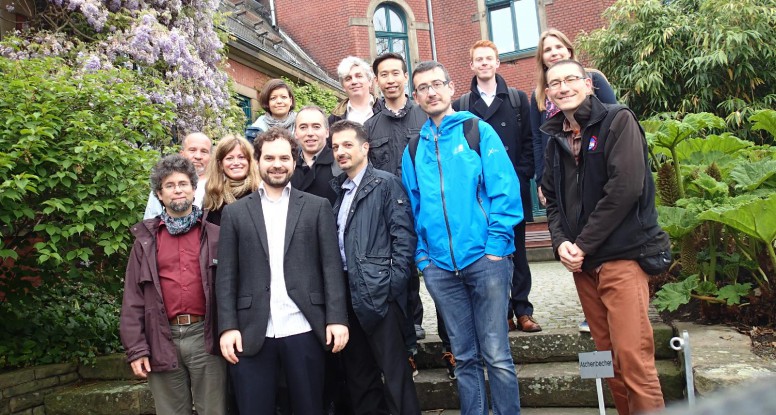 CATALYST 3rd Consortium meeting in Wuppertal (April 28-30, 2014)
All the CATALYST partners met for the 3rd time in the CSCP premises in Wuppertal (Germany) from April 28 to 30 to discuss the project status, the work progress and the next period activities.
CATALYST is now ending its first semester and is currently focusing on the first steps of its Collective Intelligence software implementation.
During the first two days, the Open Competition, the first project event and the work packages achievements have been discussed, setting the stage for the next period activities that will be dedicated to the evaluation, testing and refinement of the prototypes. Finally, the last day gathered all the technical partners in an interactive workshop to brainstorm use-cases and technical issues related to the promising innovations developed under CATALYST.
As a result of such a productive meeting, the consortium members are confident that CATALYST might become during its lifetime one of the flagship projects related to Collective Awareness Platforms for Sustainability and Social Innovation initiative, developed by the European Commission.
The partners are also pleased to inform you that they will present their activities and first outcomes during the first project event to be held in conjunction with CAPS2014 on July 1st in Brussels. Register now and be the first to apply for the open competition!