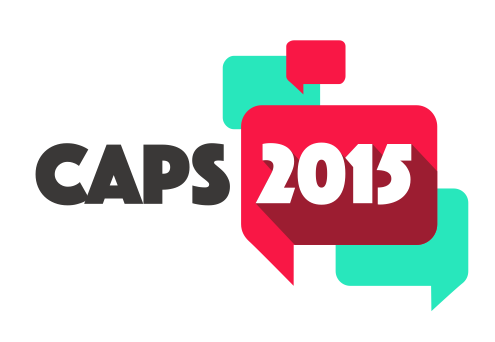 CATALYST Final Event: meet us at CAPS2015
CATALYST will organize its final event within CAPS2015, the second edition of the annual event on Collective Awareness Platform for Sustainability and Social Innovation (CAPS), on July 7-8, 2015 in Brussels. CAPS2015 theme is 'Networked Social Responsibility' and CATALYST partners will bring on stage their lessons-learned and experience in the implementation of collective intelligence tools within online communities. The three sessions organized by CATALYST will consist in a roundtable, a workshop and interactive demos. The sessions are introduced below as well as on CAPS2015 website.
Harnessing the Power of Collective Intelligence: Technologies and Communities
Taking the form of a round table, this session will explain how to efficiently manage an online community, make sense of scattered conversation and move from deliberation to action. The CATALYST project built an entire ecosystem of collective intelligence open source tools to improve the quality and density of online conversation and deliberation. Integrating the tools within existing communities sparked a reflection around how to best build technologies at the service of the end-users and make them evolve further with a continuous feedback loop.
During this session, CATALYST partners will present the lessons-learned with the support of representatives from the testing communities (including Ashoka, OuiShare, Loomio and EdgeRyders).
Which Future for Collective Intelligence Processes and Solutions?
The past decade has seen the emergence of hundreds of innovative and powerful collective intelligence (CI) technologies and platforms, ranging from wikis to prediction markets, from social media mining to open source software development, from web forums to crowdsourcing platforms, and from argumentation systems to serious games for protein folding.
These tools have the potential to transform almost all aspects of our society in profound and positive ways, allowing us to work together to solve complex problems more effectively, drawing together human communities, and empowering the previously disenfranchised. The most important barrier to continuing progress in this realm is a two-folded one: on one side very few people have a clear sense of which tools to use for which purposes, or of how they should be used; on the other, many of these tools are abstract solutions because they have been developed without implying the ultimate users, and consequently do not satisfy or interpret correctly their needs. In this workshop animated by CATALYST partner attendees will be invited to join the debate about the future of collective intelligence developments.
This demo session will be interactive as participants will be able to get a demonstration of the whole ecosystem of tools developed within CATALYST through the "user journey" defined within the project. It is a new inclusive way to discover how the use of the tools can be articulated to improve the quality and the density of online debates and deliberations.
The whole preview of CAPS2015 programme is available on the event website and also include a workshop about Networks for Good, animated by Lee-Sean Huang, Strategist & Designer at Purpose Europe, and member of CATALYST consortium. The event is free but pre-registration is compulsory.
Follow CAPS2015 on Twitter @CAPS2020eu (use hashtag #CAPS15eu).