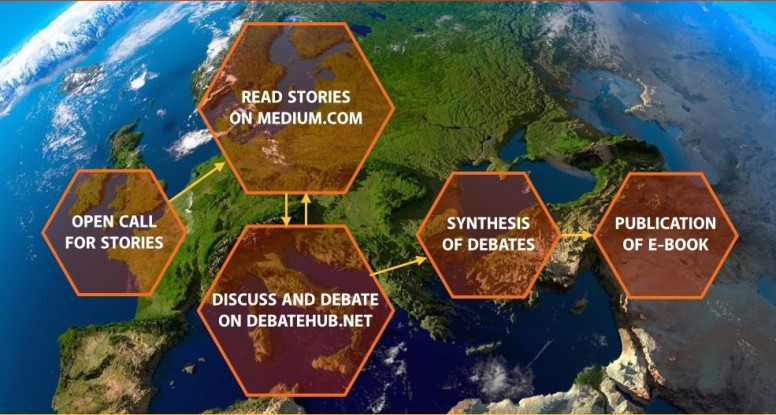 Introducing: StoryEurope
As part of his involvement into CATALYST, Lee-Sean Huang, Strategist and Designer at Purpose Europe, one of CATALYST community partners, launched StoryEurope aiming at catalysing new narratives for Europe through Collective Intelligence.
Europe is currently facing social issues due to the Eurozone crisis and he found that the best way to challenge them was public debate to influence policy-makers and lead to concrete actions. If « New Narratives Europe » have already been explored, it will be the first time it is made through the eye of collective intelligence. Until Summer 2015, StoryEurope is accepting submissions of short narrative ideas, which will be published and discussed on DebateHub, one of CATALYST tools, to be able to map and visualize the semantic and social elements of the conversations.
By Autumn 2015, all contributions to the online conversations will be analysed and summarized to publish a "StoryEurope 2015" book.
The CAPS2020 project invite everybody to submit papers for this great project for future Europe and to take part to the coming tests of DebateHub, a tool developed by the Knowledge Media Institute of the Open University.
You can submit your paper(s) to Lee-Sean Huang by email (leesean@purpose.com).