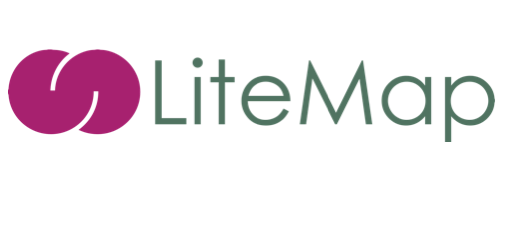 LiteMap at a glance
Developed by the Open University, LiteMap is a web tool for mapping out visually the content of online debates that may be happening in other forums or websites. It is a place to harvest the main issues, ideas, pros and cons in the online debate and to connect those in meaningful network graphs. It is a tool for data harvesting, web annotation and visual summarisation and it can be used by individuals or in groups.
The main components of LiteMap are:
A bookmarklet to harvest content from the Web
2-D mapping canvases (the Maps) in which harvested content can be connected to build argument maps. These are network representations of the issues, ideas, and arguments around a specific discussion topic.
A website to collaboratively build and share maps with a wider community.
A visualisation dashboard to support sensemaking and reflection on the mapping process.
LiteMap is meant to be distinctive in its use of advanced analytics to show the best argued ideas, and visualisations of the activities of an online community.
For Community Managers:
Litemap helps you to summarise the state of a debate and to present it to the community: to trigger further reflection, promote deeper understanding and improve engagement with the online debate. Litemap is also a tool to organise your community's contributions, reduces idea duplication, and supports content analysis and summarisation. The analytics dashboard onto your maps helps you spot connections between ideas, detect gaps in knowledge, discover new patterns and produce visual summaries of the community debate.
 For Community Members:
Litemap is your way to move from debate participation to community moderation. With Litemap you can build a visual representation of your own view of where an online debate is going and you can use this representation to communicate your ideas to others.
For more information, please visit the LiteMap website, read the related deliverables or visit our YouTube Channel for demos and tutorials!