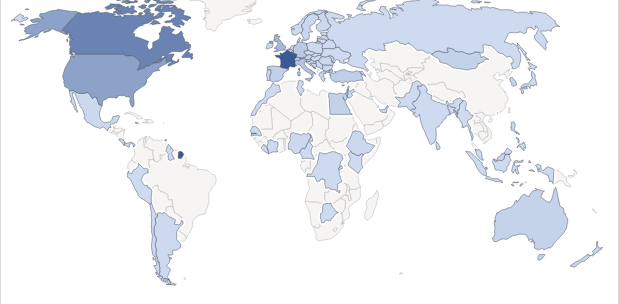 OECD testing period: a successful discussion thanks to Assembl
CATALYST partner Imagination for People has now been accompanying for six weeks the OECD, one of CATALYST Open Call winners, in its testing period with Assembl, one of the five tools developed within CATALYST. Over the last one-and-a-half month, Wikiprogress website, an OECD-hosted open source collaborative site for sharing information on the measurement of well-being, progress and sustainability, has been using using Assembl on the topic of youth well-being.
This testing period is already a success as more than 2000 people, from all continents, visited the discussion website and added more than 500 contributions. These inputs from the community members of the OECD proved to be extremely qualitative and well organized thanks to Assembl.
There are only four days left to participate to this great experience on the discussion on youth well-being's website. The discussion is opened to everyone in the World will be closed by Friday May 15th. Have your say before!
More info is available on Wikiprogress.org and on Twitter (@Wikiprogress)